Michael J. Laden,
Attorney at Law LLC
YOUR COMPASSIONATE ALLY
IN DIVORCE & BEYOND
Life's legal challenges can be overwhelming, especially when it comes to divorce. That's why Michael J. Laden, Attorney at Law, offers compassionate and personalized legal support to guide you through these trying times and beyond.
Cheshire's Compassionate Pathfinders
in Divorce & Family Law
Our Promise
You deserve to receive the legal assistance you require without a lot of hassle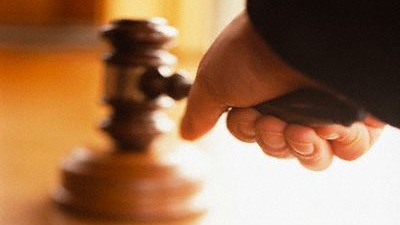 Contact us today to schedule a consultation.

Michael J. Laden Attorney at Law L.L.C.
350 South Main Street
Cheshire, CT 06410
203-272-9092

Personalized Attention: Every client, every case, is unique. We promise to listen to your concerns, understand your circumstances, and develop a legal strategy tailored specifically for you.
Transparent Communication: We promise to explain every step of the legal process to you in clear, understandable terms. We will keep you informed about your case's progress and promptly answer any questions or concerns you may have.
Professional Representation: We promise to represent you professionally and ethically, upholding the highest standards of legal practice at all times.
Dedicated Advocacy: We promise to advocate for your rights and interests tirelessly, with the aim of achieving the best possible outcome for you and your family.
Respect and Empathy: We understand that divorce can be an emotionally challenging process. We promise to treat you with utmost respect and empathy, providing not just legal services, but also emotional support and understanding.
Confidentiality: We assure you that all discussions and information related to your case will be handled with the utmost discretion and confidentiality, as mandated by attorney-client privilege.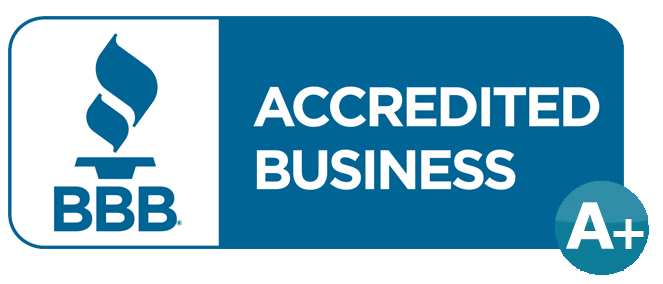 Our Practice Areas
When you hire Michael J. Laden Attorney at Law you get:
ADVERSARIAL DIVORCE

NON-ADVERSARIAL DIVORCE

MEDIATION & COLLABORATION

REVIEW/CONSULTING COUNSEL
DIVORCE LAW
At the heart of our services is a strong focus on divorce law. We understand the pain and uncertainty that divorce can bring, and our goal is to transform your experience into a pathway towards a new, empowering chapter of your life. We offer comprehensive services, including adversarial and non-adversarial divorce, mediation, collaboration, and consulting counsel, all designed to bring you the best possible results.
-Post-Judgment Modifications and Enforcements
-Non-Adversarial Divorce:
Divorce Mediation

Collaborative Divorce

Consulting Counsel/

Case Review
REAL ESTATE LAW
Real estate matters can often intertwine with divorce cases. Whether it's marital home disputes or property distribution, we offer extensive services to navigate these complex matters, ensuring your rights and interests are upheld.
-IRC §1031 Tax Deferred Exchanges
CRIMINAL DEFENSE
Any criminal charges during a divorce process can further complicate matters. We're here to defend your rights and offer dedicated legal representation for traffic and motor vehicle violations, drunk driving (DUI, DWI), domestic violence matters, and misdemeanors.
-Traffic and Motor Vehicle Violations
-Drunk Driving (DUI, DWI)
WILLS & ESTATES
As part of the divorce process, updating your estate planning is crucial. We provide empathetic guidance in drafting wills, setting up trusts, and more, making sure your wishes are respected and your loved ones are protected.
-Advanced Health Care Directives
-Administration of Estates
At Michael J. Laden Attorney at Law, we're not just a law firm - we're your trusted partners in your divorce journey and beyond. Together, we can overcome these challenges and build a positive future.

When you're facing a divorce, you deserve a legal ally who's compassionate, experienced, and driven to get results. Choose Michael J. Laden, Attorney at Law. Contact us today for a consultation, and let's pave the way to your new beginning together.
Call us today to make an appointment.
Testimonials
See what people are saying about Michael J. Laden Attorney at Law LLC.
Annette H.
Michael Laden is a gifted lawyer. He represents his clients in a zealous manner with dignity and respect for the legal process.
​

James A.
I recommend Michael Laden without reservation.
​

Carole W.
Attorney Laden is bright and experienced and performs to the highest standards!
​

-Meriden/Wallingford/Southington
Bar Association, President, 1995-1996
-Meriden/Wallingford/Southington
Bar Association, Vice-President, 1994-1995
-Meriden/Wallingford/Southington
Bar Association, Secretary, 1993-1994
-Meriden/Wallingford/Southington
Bar Association, Member, 1987-Present
New Haven County Bar Association, Member
Connecticut Bar Association, Member
American Bar Association, Member
Connecticut Trial Lawyers Association, Member
Cheshire Democratic Town Committee, Chairman, 1992-1998
Cheshire Democratic Town Committee, Member, 1988-Present
Temple Beth David, Board Member
Cheshire YMCA, Board of Managers
Cheshire Swim Team Parent Association, Member
Cheshire Chamber of Commerce, Member, Government Affairs Committee
Catholic Family Services, Board Member, 1995-1997
-Washburn University School of Law
-University of Connecticut
-University of Connecticut
-United Way - Meriden, Fundraiser
-Veteran's Memorial Medical Center,
Meriden, CT, New Facility Fundraiser
-Connecticut Legal Services - Pro Bono Volunteer
-Twenty-First Annual Survey
Connecticut Employment Law
Call us today to book an appointment.
Don't wait too long! We look forward to seeing you soon!
350 South Main Street
Cheshire, CT 06410

Phone: 203-272-9092
Email
info@ladenlaw.net
Hours
Saturday Appointment Only
Disclaimer
The information you obtain at this site is not, nor is it intended to be, legal advice. You should consult an attorney for advice regarding your individual situation. We invite you to contact us and welcome your calls, letters and electronic mail. Contacting us does not create an attorney-client relationship. Please do not send any confidential information to us until such time as an attorney-client relationship has been established.